Super Human Radio: Frank Cable – Super Human 100 Lbs Bench Press Increase in 3 Weeks
EarthPulse PEMF devices
WORKS WE HAVE DONE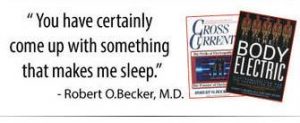 YOUR EXPECTATIONS
PEMF FOR PETS
Gizmo standing on her hind legs at 16 years old after 8 years of nightly EarthPulse™ use.
Her eyes went from cloudy look at age of 8 to crystal clear at age 16. Click here to see Gizmo's crystal clear eyes on our pets page.
Disclaimer
Data attributed to our research is never intended to recommend our technology as a therapy, drug or diagnosis for any illness or disease condition; nor as a product to eliminate disease or medical condition; nor has it been evaluated by U.S. Food and Drug Administration or any governmental health agency.
Worldwide, no governmental bodies recognize the need to enhance natural magnetic fields. EarthPulse™ PEMF is not intended to be used to diagnose, treat, cure or prevent any disease. It will improve sleep or return it in 90 days since 2002.